The 3rd collab between G-Shock and pro golfer Ryo Ishikawa will be released in November.
A new Love The Sea And The Earth collab has been announced for November. The GW-9400 Rangeman (GW-9408KJ-7) based watch has a polar bear based theme featuring a creme white band and bezel topped with blue elements.
First limited edition models of the G-Shock 40th Anniversary. The collection includes a GWG-2000 and a MTG-B3000. The colorway is insprired by a solar flare. The bezel contains phosphorescent particles that glow in the dark.
The MRG-B2000GA-1A comes in the Gassan style of swordsmiths.
This collection consist of 3 colorful watches with a psychedelic-like pattern on band and watchface.
Two sets have been released.
Set LOV-22A-7A contains a white GA-110 and a white Baby-G BA-110.
Set LOV-22B-8A contain two 2100 models. A GA-2100 and a slightly smaller GMA-S2100. Both in a green-grey color way.
GMA-S2100
3 more color ways are added to the GMA-S2100 series.
Casio is releasing a collab with Nintendo celebrating the classic Super Mario Brother game.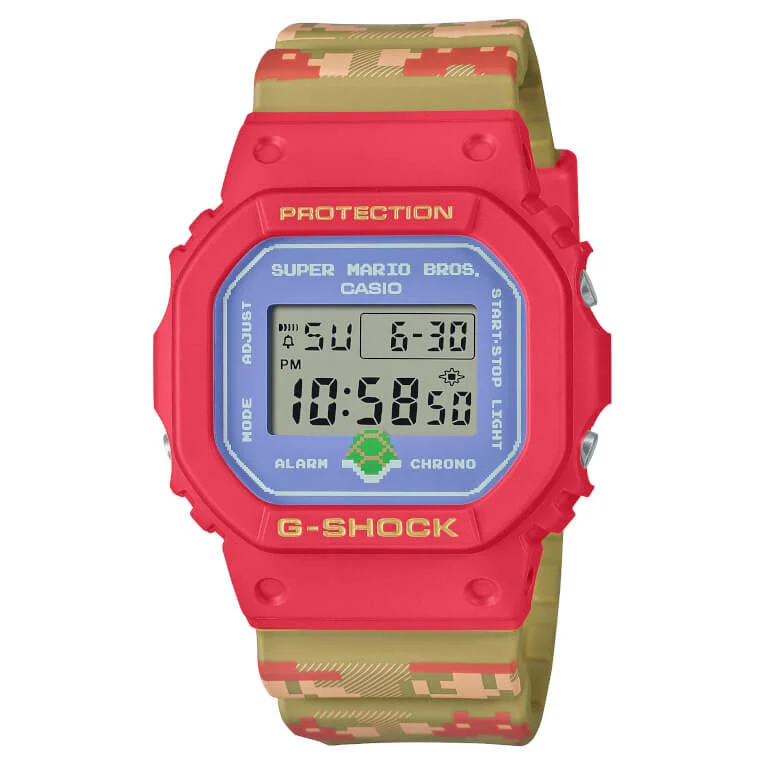 A third collab with basketball player Rui Hachimura will be released in November. This time the collab model is based on the classic DW-6900.