These subseries come with Alpha Gel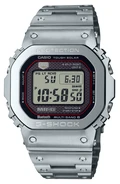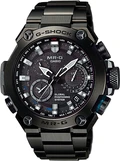 Alpha Gel is a soft silicone gel produced by the Taica Corporation.
Developed in the 1980s and first used in Asics sport shoes in 1986. Today it has a wide variety of applications in the automotive, industrial equipment, electronics, and care giving industries.

Alpha Gel adds shock absorption and vibration damping to G-Shocks. Alpha Gel was first included in the Gravity Masters Series.